Researching religion in an entangled world
We welcome junior scholars to our preconference entitled: "Researching Religion in an Entangled World". The preconference focuses on different methodological and theoretical approaches to the study of religion. It supports Research Master and PhD students in developing their methods and methodologies, in conversation with their peers and with established scholars. Second, it will support students in exploring how interdisciplinarity could benefit their research, as well as in identifying the challenges of interdisciplinary work.
Overview
Speakers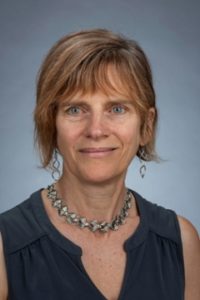 Sarah M. Pike. Sarah Pike is trained in religion in America. Her research and teaching blend ethnographic and historical methods and materials. She explores the relationship between religion and ecology as well as religion and ethnicity, identity and cultural expression. She is particularly interested in points of conflict and tension within and between religious communities.
Programme
Date: 21 August 2023
Location: University of Groningen, Faculty of Theology and Religious Studies, Oude Boteringstraat 38, 9712 GK, Groningen
| | |
| --- | --- |
| 10.00 | Welcome with coffee and tea |
| 10.15 | Introduction |
| 10.30 | The psychology of religion in an entangled world |
| 11.00 | Philosophical perspectives |
| 11.30 | Roundtable discussion |
| 12.00 | Lunch |
| 13.00 | Anthropological perspectives |
| 13.30 | Roundtable discussion |
| 14.00 | Coffee |
| 14.30 | Theological perspectives |
| 15.00 | Roundtable discussion |
| 15.30 | Plenary ending |
Registration
The pre-conference program is open to all students for free. As part of their preconference registration, students can participate in the opening, first key note and reception of the regular conference at no extra cost. The fee for regular attendants is €50. Also see the registration fees.
Click here to go to the registration and payment form.
Registration is open until 31 May 2023.
Click here for more information about privacy and data management.